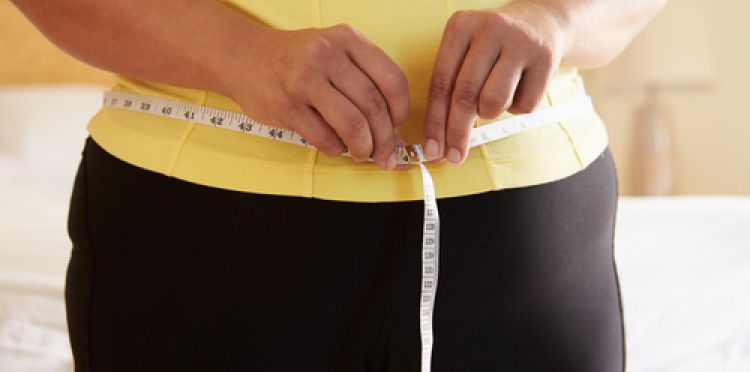 Studies have shown that that little bit of extra weight can take years off of your life span. You do not have to be on the high end of obesity to suffer from the negative health effects.
Most of us struggle with weight one way or another over the course of our life. Whether it's a little or a lot, you are putting yourself at risk of shortening your life span. New research published in April 2017 in the Annals of Internal Medicine has suggested that even being slightly overweight may decrease a person's life span. This directly contradicts previous research which caused controversy by suggesting a link between being overweight and living a longer life.
The new study specifically focused on those who are overweight, not obese, and found a 6% increased risk of death, from any cause, among those with a history of being overweight. That may not seem like a lot but it is important to note that, according to the Centers for Disease Control and Prevention, approximately 38% of Americans that are over 20 years of age are considered overweight. This is a staggering statistic and one that should not be ignored.
Another study published in The Lancet also gives weight (pun intended) to this debate by taking a global approach. Nearly 4 million people from 189 different countries around the world were included, while those who never smoked or suffered from chronic diseases were specifically excluded, as these factors could alter the results. After up to 15 years, being overweight was found to be associated with an increased risk of death, with overweight adults having a 7-22% higher rate of mortality when compared to those within a normal weight range.
So how do you know if you are overweight? If you have a body mass index (BMI) of 25 to 29.9 you are considered to be overweight. This category equates to being around 10 to 30 pounds overweight depending on your height. BMI calculators are easy to find online and can help you see where you stand. A visit to a dietitian could help you to understand how to interpret your body mass index, and learn ways to improve this number. While it can be difficult to face our struggles with weight, it is important to realize the affects it can have in the long run.
Sources:
http://www.npr.org/sections/health-shots/2017/04/03/522475728/carrying-some-extra-pounds-may-not-be-good-after-all
http://www.ox.ac.uk/news/2009-03-18-moderate-obesity-takes-years-life-expectancy
http://www.livescience.com/53261-obesity-reduces-life-span-even-with-weight-loss.html
https://www.cardiosmart.org/News-and-Events/2016/08/Being-Overweight-or-Obese-Shortens-Lifespan
http://www.cnn.com/2010/HEALTH/12/01/weight.shortens.lifespan.health/