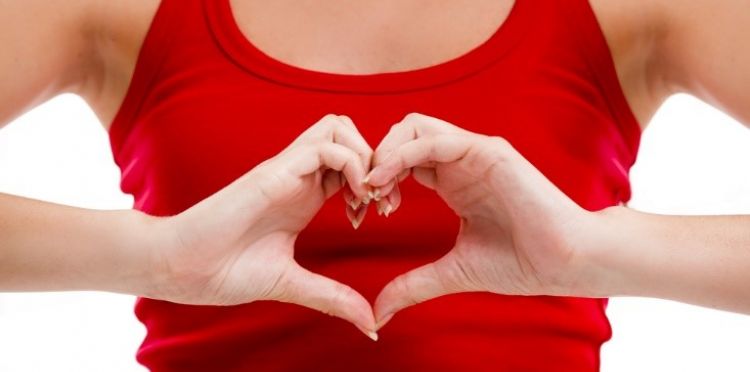 Is it time for a heart makeover? You make changes to your hair and your style, but what are you doing for your heart? There is no time like the present when it comes to heart healthy living!
Know Your Stats: Just as you would snap a "before" picture when starting a new diet or exercise routine, it is just as important to know where your heart health stands before you make a change for the better. Some of the important stats to know are your resting heartbeat, blood pressure, and cholesterol levels. You may want to visit your doctor or cardiologist to go through diagnostic testing. They can also give you an idea of what you need to work on so you can plan a focus when making a change.
Make a Plan: Make a structured plan that focuses on your area for improvement. This can include both diet and exercise, as well as where you want your heart stats to be in the next 5-10 years. You may also want to ask your doctor to calculate your risk for heart disease and explain what can happen if you don't make a change. Having a plan to follow can make the whole process easier. Making a change is great, but if you don't know where to start or the right path to take, you run the risk of not being consistent and fall back on old habits.
Quit Smoking: When it comes to your health, nothing good can come from smoking. Even cigarette alternatives can carry health risks. Even secondhand smoke has been proven to cause damage to your lungs and heart over the years. Give yourself the push to quit and encourage others in your life to do the same as well. Quitting together can increase your chances of success.
Monitor Your Alcohol Intake: Over-consumption of alcohol can hurt more than your liver. Increased alcohol intake can lead to weight gain and hypertension or high cholesterol. Limit yourself to 1-2 glasses a day and try switching to beverages that may have minor heart health benefits such as red wine.
Give your Kitchen a Makeover: Want your heart to look good? It starts in the kitchen. Do a kitchen clean-out and toss out junk foods high in fat and sugar. Added sugar is one item, when abused, could lead to obesity; a key risk factor for diabetes and heart disease. Alternative choices can also be beneficial such as trading in red meat for lean turkey or chicken and butter for olive oil. You may also want to minimize your dairy intake and try an alternative such as almond milk.
A heart healthy makeover is more than helping you to look good, it's helping you to feel good. Small changes with a solid, manageable plan can make a world of difference and significantly reduce your risk of heart disease.
Sources: