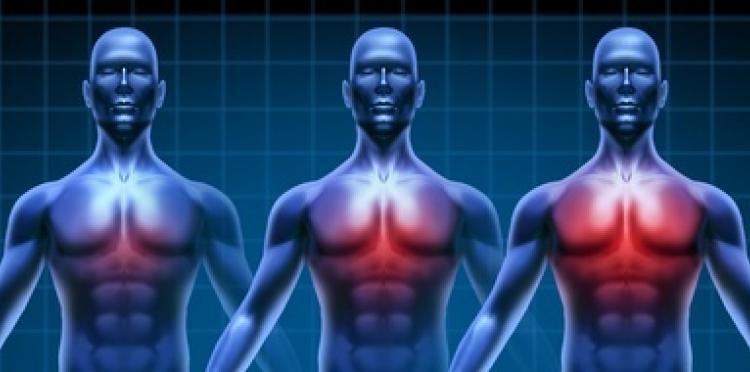 Congenital Heart Disease is a condition that refers to a defect or an abnormality in the structure of the heart. This disease usually correlates with children due to the fact that it is something one is born with, however with today's medical advancements surgical treatment is available and these children grow into adults with Cogenital Heart Disease (ACHD). The transition from being a child to an adult with this disease is a difficult process but with the proper support system and treatment a normal life can be attained. Health is a conglomerate of factors that weigh into each other both on a physical and mental plane, when both aspects aren't in line it can have an even more negative affect on the body. In recent studies, 42% of of Adults with Congenital Heart Failure were diagnosed with anxiety. Both anxiety and depression have been associated with patients with heart disease however,
"This observation isn't reflected in the ACC/American Heart Association guidelines on the management of adult congenital heart disease (ACHD), which recommend that "a careful assessment of depressive symptoms and their possible overlap with symptoms of medical illness or side effects of medications must be part of the clinical evaluation of ACHD patients" (J. Am. Coll. Cardiol. 2008;52:e143-263)." (Jancin)
Lisa Deng of the American College of Cardiology reports,
"134 patients (mean age, 35 years) attending an outpatient ACHD clinic, where they were assessed using the validated Hospital Anxiety and Depression Scale (HADS), the Satisfaction with Life Scale (SLS), and the Linear Analog Scale for Quality of Life (LAS). Of those patients, 45% had a history of arrhythmia and 20% had heart failure; 42% of subjects demonstrated elevated levels of anxiety as reflected in a HADS-Anxiety score of 8 or more out of a possible 21. In contrast, 12% had an elevated HADS-Depression score of 8 or more. Thus, anxiety was 3.5-fold more common than depression." ( Jancin)
It is important to note that of the patients with depression a toppling majority of them were diagnosed with anxiety as well. On average patients with highly elevated scores of anxiety had a history of undergoing interventional surgeries at least twice, and a fourth of those with high scores of depression were unemployed.
Jancin, Bruce. "Anxiety Hits 42% of Adults with Congenital Heart Disease."Cardiology News. Frontline Medical Communications, 14 Apr. 2015. Web. 22 Apr. 2015.